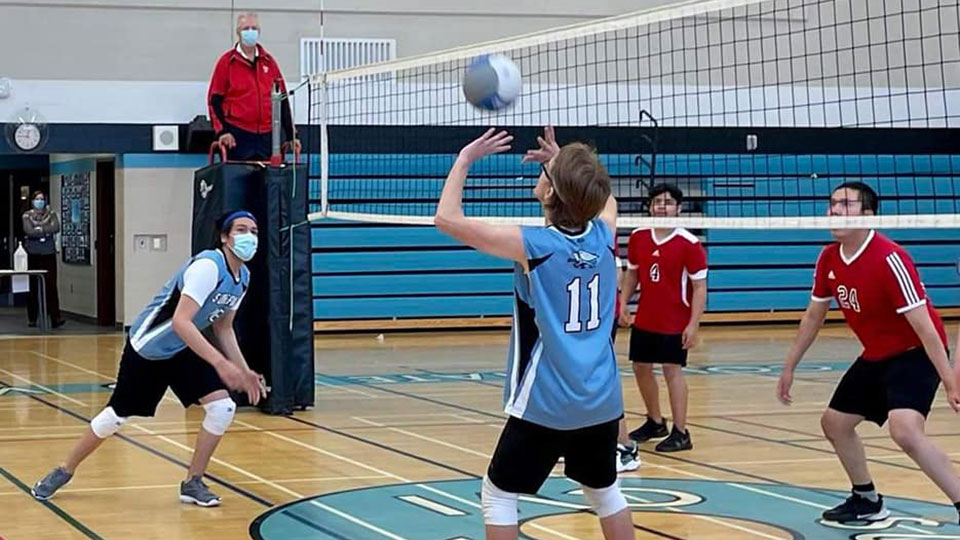 Announcement: Indoor Spectators at SSSAA Events
Nov 10, 2021
Lakehead Public Schools, in partnership with the Thunder Bay Catholic District School Board, is pleased to announce that Superior Secondary Schools Athletic Association sporting events will welcome indoor spectators beginning Tuesday, November 16, 2021.
Lakehead Public Schools is a strong supporter of the athletics program and values the involvement of family and friends in school sports. The participation of school communities at sporting events will provide important encouragement and support for the student athletes and allow spectators to enjoy the experience.
As health and safety remain a priority for the Board, school communities are asked to be prepared to follow the COVID-19 regulations surrounding indoor spectatorship in schools:
Attendees must complete and pass the Ontario COVID-19 school and child care screening (https://covid-19.ontario.ca/school-screening);
Proof of full vaccination must be shown at the door;
Medical masks must be worn properly to cover the mouth and nose at all times;
Family groups must sit together and ensure distancing from others.
Lakehead Public Schools is pleased to welcome two spectators per student athlete. Parents and guardians of performing athletes will be prioritized within the two-spectator limit, and remaining spots will be open to the public on a first-come first-served basis. The limited number of spots open to the public will be determined by the size of the facility. Spectators are asked to attend the facility no more than 30 minutes prior to game start time and will be asked to provide contact tracing information at the door.
Lakehead Public Schools looks forward to ensuring that all COVID-19 related protocols and regulations are followed to provide a safe and positive experience for all.
Tuesday, November 16th coincides with the start of the playoffs. School communities can visit https://www.sssaa.com for secondary school sports event information, schedules, and updates.