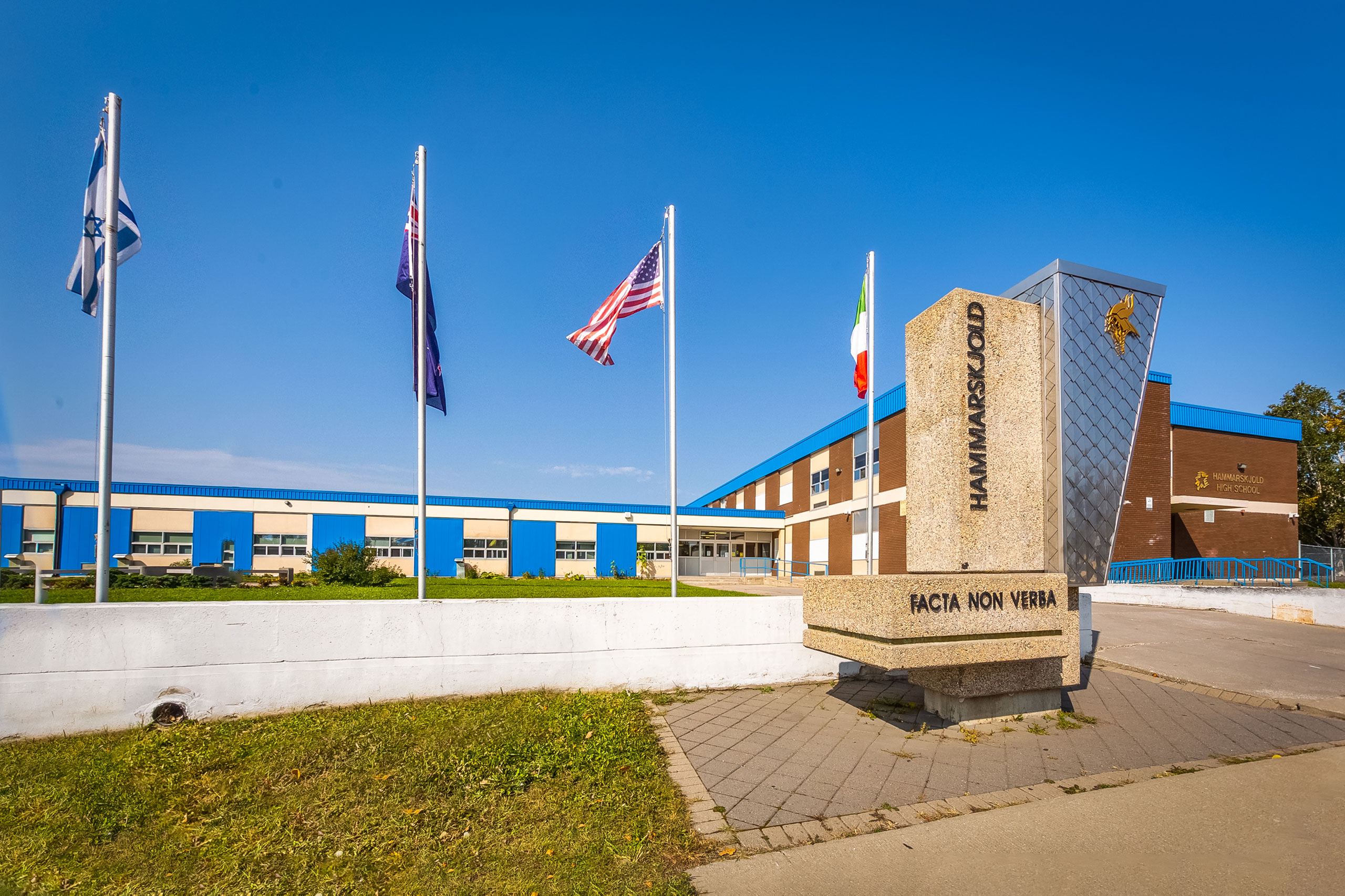 About Hammarskjold
High School
Welcome to the Hammarskjold High School Website
Hammarskjold High School is one of 4 high schools in the Lakehead District School Board in Thunder Bay, Ontario. Hammarskjold High School consists of 65 teachers and approximately 760 students.
The School is named after Dag Hjalmar Agne Carl Hammarskjold, a Swedish statesman who served as the second Secretary-General of the United Nations.
The success of students who have attended Hammarskjold over the past 50 years has established a reputation of academic and extra-curricular excellence.
Bienvenue au site Web de Hammarskjold High School!
L'école tient son nom de Dag Hjalmar Agne Carl Hammarskjold, un homme d'État suédois qui a servi comme Sécrétaire général des Nations-Unies.
Le succès des élèves qui sont allés à Hammarskjold contribue à une réputation continue d'excellence académique et parascolaire.Hammarskjold offers a full range of secondary programs to address the needs of all career pathways and post secondary destinations. Whether your destination is university, college, apprenticeship or work, you will find a selection of courses to meet your needs. Hammarskjold offers the widest selection of language courses in the Lakehead District School Board, and the greatest diversity in the arts area of any school in the region.
Hammarskjold offre un grand éventail de programmes secondaires qui répondent aux besoins de tous les itinéraires de carrière et destinations postsecondaires. Que votre destination soit l'université, le collège, l'apprentissage, ou le travail, à Hammarskjold vous trouverez une vaste diversité de cours, y compris une grande sélection de cours de langue et d'arts.
Bell Times
Morning Start Bell: 9:30am
Lunch Bell: 12:15-12:55pm
End of day Bell: 3:35pm