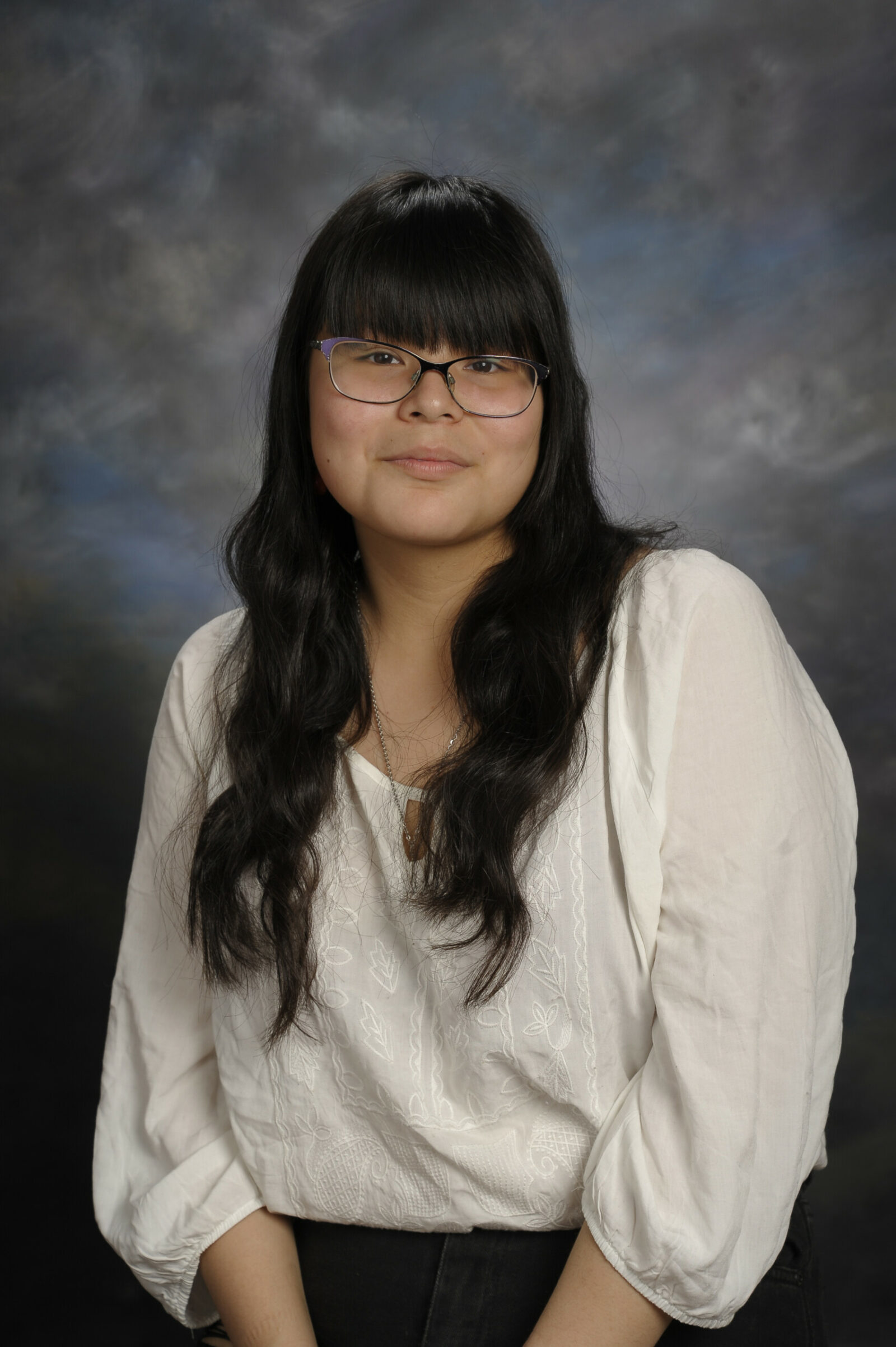 Board Welcomes New Indigenous Student Trustee
Sep 15, 2022
At the September 13th Lakehead District School Board Advisory Committee meeting, the Board officially declared the appointment of Grade 12 student Alexa Sagutcheway to the position of Indigenous student trustee for the current school year. Alexa Sagutcheway attends Superior Collegiate and Vocational Institute and is looking forward to delivering the voice of the students at the Board level.
Alexa brings knowledge and experience acquired through participation in school activities including being the inclusion and equity representative on Westgate CVI's Student Advisory Council and the co-founder of Westgate CVI's Mishwaades (Indigenous Student Council). She has also volunteered with Westgate CVI's Four Directions program. Alexa says she is honoured to be serving as Lakehead District School Board's 2022-2023 Indigenous student trustee.
"I believe I can be a part of the positive changes in education, and I want to be a part of it. I hope to make a mark in creating a better future of education for the next generations of Indigenous youth by educating others on the issues Indigenous Peoples may face and to create improvements where needed," said Alexa Sagutcheway.
In addition to school-based volunteer work, Alexa has volunteered with several organizations including Regional Multicultural Youth Council and Magnus Theatre.
Following her Grade 12 graduation from Superior CVI in June 2023, Alexa will plan to pursue an education in the field of environmental sciences.
Lakehead District School Board student trustees provide representation for all Lakehead Public Schools students in accordance with Ontario Legislation. Student trustees are responsible for engaging students, promoting the student voice, and bettering the student experience in the school system.
Lakehead Public Schools is pleased to welcome Alexa Sagutcheway to her new position.