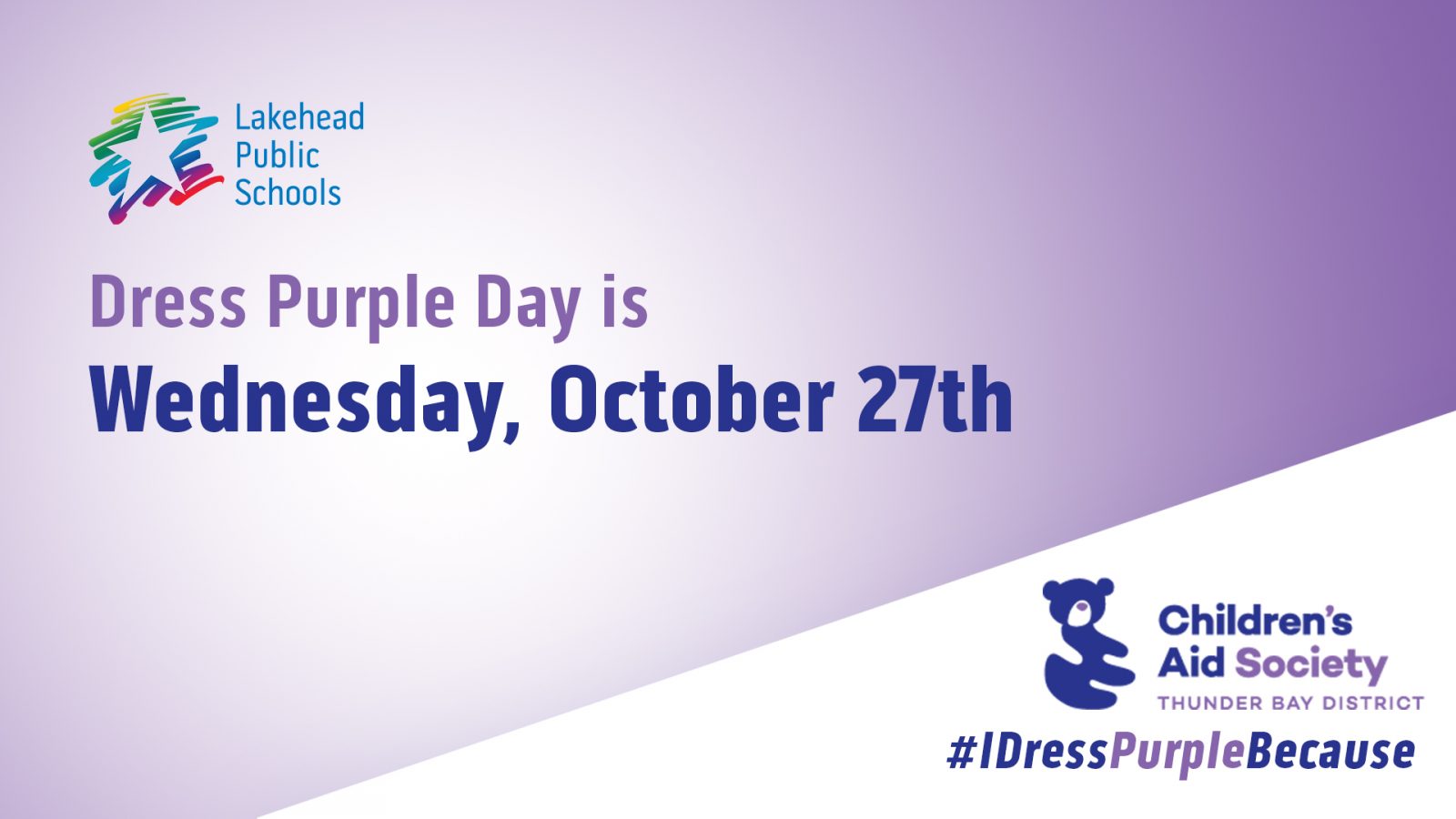 Dress Purple Day
Oct 22, 2021
#IDressPurpleBecause…
…Because Lakehead Public Schools takes the well-being of children very seriously.
Please join us in supporting The Children's Aid Society of the District of Thunder Bay on Wednesday, October 27th by wearing purple to advocate for children's right to a caring environment, safety, and success.
Every October, Children's Aid Societies across Ontario raise awareness about the important role that individuals and communities play in supporting vulnerable children, youth and families through the provincial Dress Purple Day Campaign. Dress Purple Day offers an important opportunity to raise awareness amongst students about their right to safety and well-being.
For more information on the Children's Aid Society of the Thunder Bay District, please visit https://www.thunderbaycas.ca