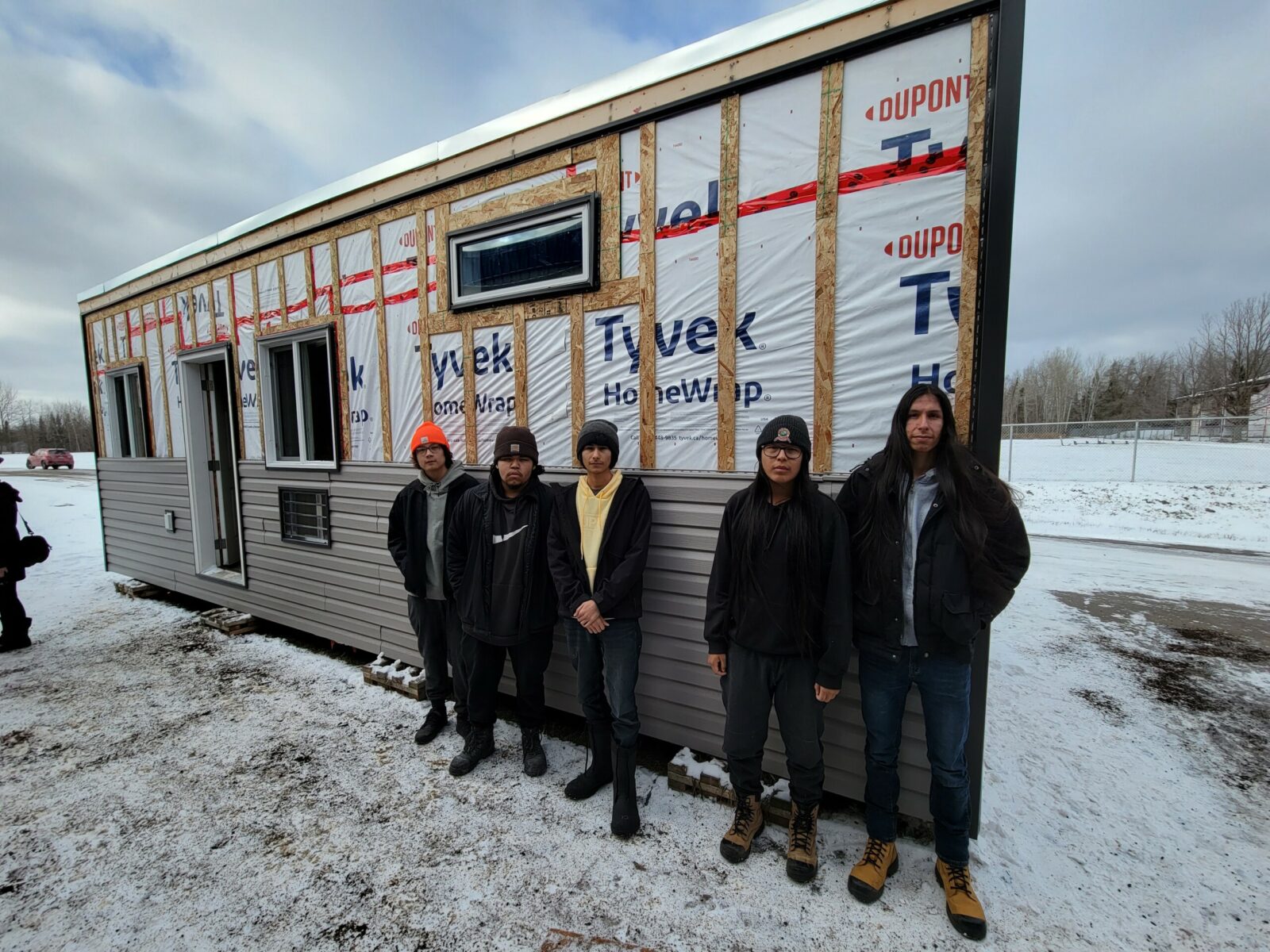 Tiny Home Taking Shape
Nov 18, 2022
Grade 11 and 12 students at Hammarskjold High School's KZ Lodge program have been building a 10′ x 30′ tiny home for Matawa First Nations Management. They have learned to properly operate power tools, safely navigate a construction site, and even received special training certifications associated with the build.
Grade 11 student Ayanna Briand has pulled a lot of inspiration from this pilot project and, through it, has confirmed her desire to acquire a career in the skilled trades. Her sense of pride for the home she and her classmates have hand-built is her biggest takeaway. She explains, "It is so nice to be able to say this is what me and my class have done. This is what we're doing together. It's nice to say I'm 16 and we're doing this; we're building,"
Tanya Moses, alternative secondary school support worker at the Thunder Bay Indigenous Friendship Centre, plays an imperative role in the KZ lodge program and believes that the tiny homes pilot project is beneficial to secondary students of all ages. "We have students who started out with us at a younger grade and they are going to be graduating soon and possibly going into the skilled trades. That is the whole point of the program; we give them the opportunities," said Moses.
The tiny homes pilot project has been made possible through the Lakehead Social Planning Council, Thunder Bay Indigenous Friendship Centre, Home Depot Canada Foundation, Smart Modular Canada, and Canada Mortgage and Housing Corporation.

To learn more about the tiny homes pilot project, visit: https://kzlodgehammarskjold.wordpress.com/tiny-home-pilot-program/