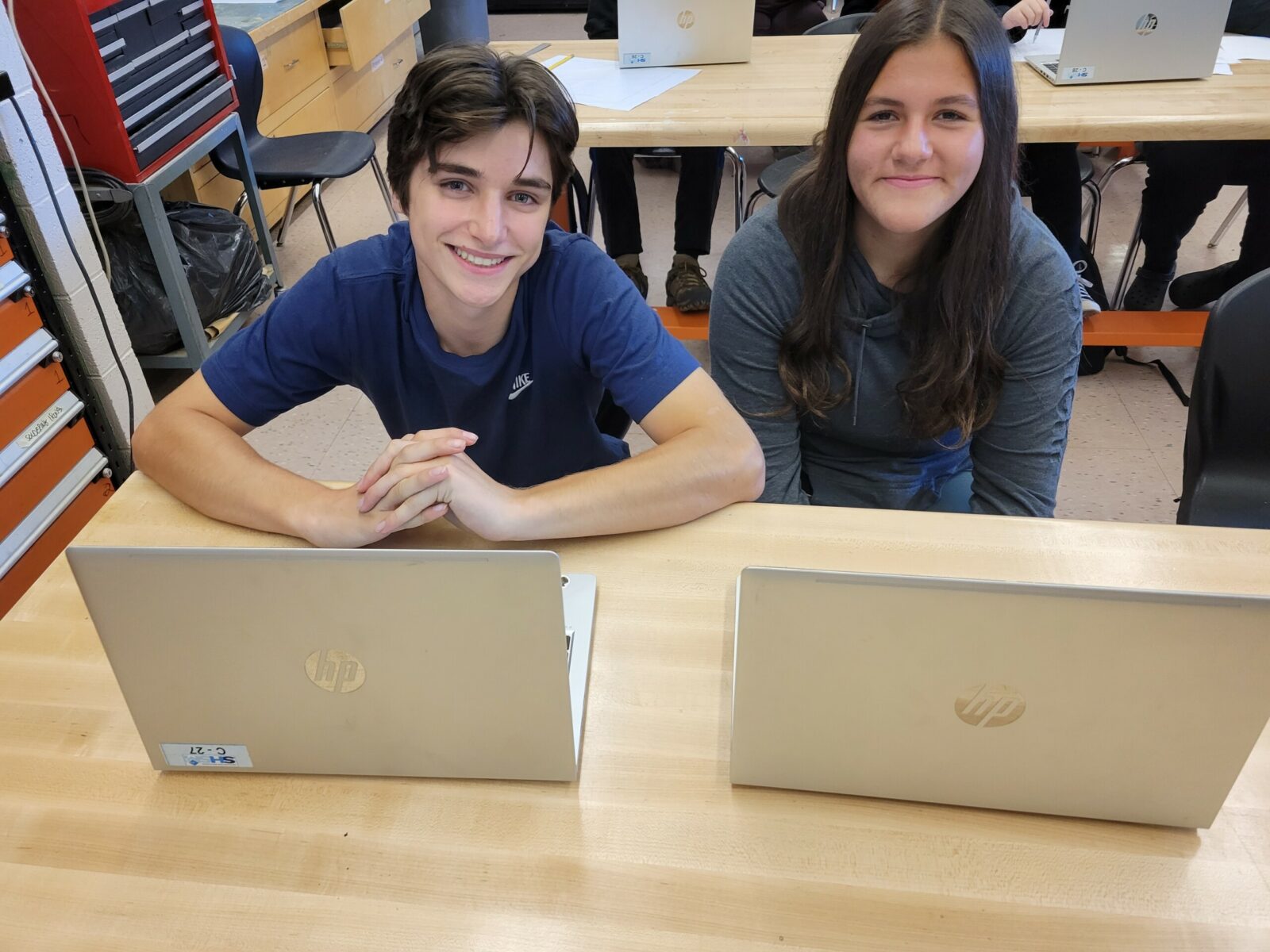 One-to-One Laptop Program Expands to Full Scope in Secondary Schools
Sep 20, 2023
Lakehead Public Schools strives to create equity of outcomes for all students and continuously seeks to deliver leading-edge quality education. Technology in the classroom isn't a new concept at the Board, but as of this new school year we have elevated the academic experience for all secondary students by procuring a laptop for each of them.
We are pleased to announce that the One-to-One Laptop program is successfully being rolled out in full, resulting in all secondary school students board-wide receiving a laptop assigned to them personally for in-class learning and homework purposes. Lakehead Public Schools believes that fair access to one's own laptop supplies students with the equal opportunity to access resources and learning tools that not every student may be able to otherwise obtain. Access to a laptop can enhance a student's learning experience and academic performance through a variety of tools and learning applications, not to mention making the learning process more engaging and dynamic. The laptops will provide the students with notetaking and organization tools, learning applications that cater to one's specific needs, and accessibility features to accommodate all learners. Other advantages of using an electronic device to learn and study include the ease of portability of homework materials for all courses, the use of productivity tools like word processors, spreadsheets, and presentation software, and the facilitation of group work and collaboration through video conferencing or messaging applications.
The device distribution initiative began in fall 2022 as the One-to-One Laptop Program was deployed to all Grade 9 students in Lakehead Public Schools' three secondary schools. As those students moved into Grade 10 this fall, the laptop rollout to the Grade 11, Grade 12, and new Grade 9 students has occurred to expand the program to full scope and equip all secondary students with an accessible learning tool to accommodate various personal styles of learning.
Lakehead Public Schools' Computer Services department is leading the rollout of the project including use agreements and inventory management, and the Program department is overseeing the implementation of staff training. We pleased to announce that the devices will remain with the students for the full duration of their secondary school career enrolment at Lakehead Public Schools. Students are receiving laptops with a quad core processor running Microsoft Windows and Microsoft Office 365.
Will Fredrickson, Secondary Technology Resource Teacher, said equity and accessibility was front of mind in the development of this program.
"The One-to-One laptop program was conceived to produce equity of outcomes for all our students so that everybody has the same technology and the same access to resources and opportunities regardless of their backgrounds," said Will Fredrickson.
Lakehead Public Schools is committed to providing students with the tools and supports required to achieve academic and personal excellence. The One-to-One Laptop Program was launched and funded entirely by the Board.